Customized Digital Displays and Vision Systems
Typical Digital Signage software can be complex and daunting to users. With generality and flexibility comes complexity, learning curves, and dependence on IT resources. ITS solutions are built for specific applications and custom-tailored for specific markets, clients and applications.

ITS designs, delivers, and supports digital signage solutions that are easy to use. Our products eliminate the need to learn complex software, transforming the way our clients do business.
>> discover our products

With over 50 years in the industry, ITS possesses strong core competencies in display technology, video distribution, video streaming, digital vision, real-time interfaces and software development.
>> view our services
Customers rely on ITS to understand their specific business needs and processes. Our powerful solutions are custom built for specific markets – translating into immediate client benefits.
>> explore by industry

At ITS, we value our diverse workforce of experienced people committed to working together, learning, improving their skills and achieving the highest level of customer satisfaction.
>> learn more about ITS

The Unique ITS Advantage
At ITS, we make it our mission to take the complexity out of digital signage. We are a solutions provider.
ITS works with each client one on one to determine their goals and business needs. Our experienced creative, technical, and support teams then handle every step of your project from early design all the way through to installation. We don't stop there – we are available every day, all year round to ensure your systems are running smoothly.
No complex software, no coding necessary – just tailored solutions, driving results.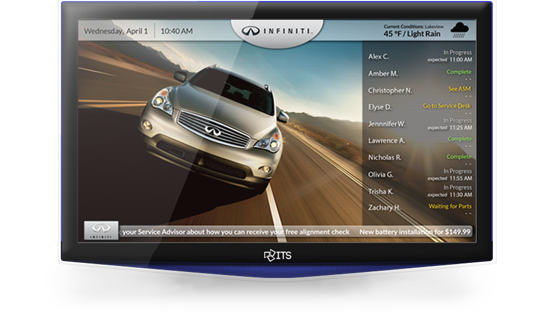 Our Clients
We work closely with our clients to provide tailor-made, turnkey solutions.
Recent News
Hyatt Place Atlanta Airport North Gets Travel-Savvy with FlyteBoard Hotel Flight Information Display
March 31, 2015
Hyatt Place Atlanta Airport North is adjacent to the busiest airport in the world – Atlanta Hartsfield International. Most of its guests are experienced corporate travelers that fly in to do business with the nearby offices of FedEx, Ford Motor Co., and the Wells Fargo Center. In March 2015, the property installed an invaluable amenity for its airport-bound guests: the FlyteBoard real-time airline hotel flight information display from Flyte Systems.
Flyte Systems Division
Our Flyte Systems division is a leader in live airport flight screens.
We leverage state-of-the-art Cloud technology to provide the most current flight information, allowing you to retain clients and increase revenue.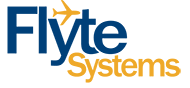 We bring the airport to you.
Decades of experience
Cutting-edge technology